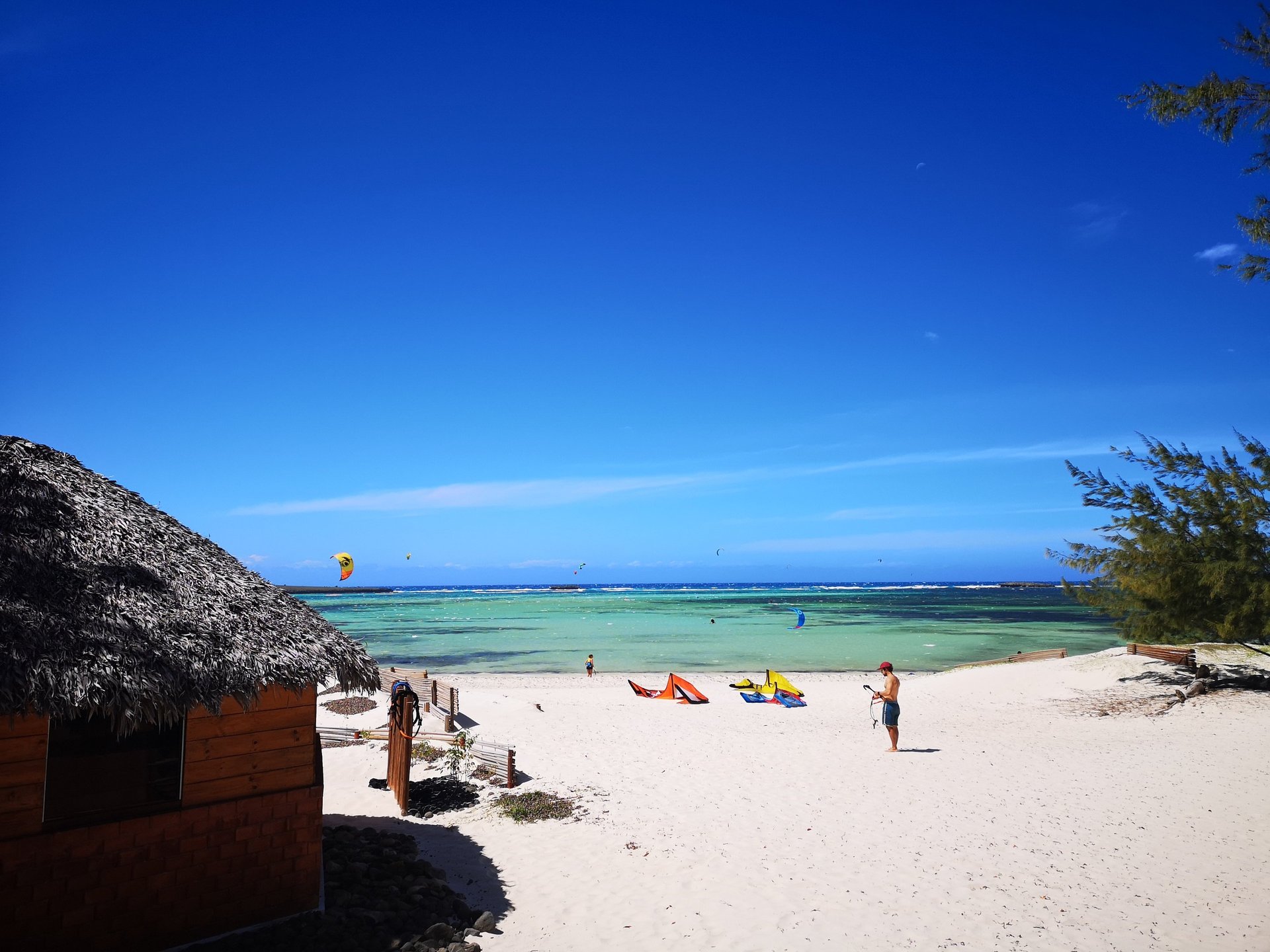 Lodge kitesurf Madagascar. Hotel with Panoramic View of Sakalave Bay, Madagascar, and Beachfront Bungalows.
Enjoy your breakfast while admiring the view of the spot.
Indulge in a complete breakfast including tea, coffee, or hot chocolate. You can savor homemade bread, butter, jam, honey, fresh fruits, fruit juice, and pancakes. A delicious assortment to start your day off right.
Our spacious 35m2 bungalows offer a breathtaking view of the sea and are equipped with all the necessary comforts for a pleasant stay.
Our bungalows provide exceptional comfort with a queen-size bed made in Italy, a private terrace, hot water, a safe, and an Italian-style shower. You can enjoy a perfectly equipped space for rest and relaxation, making your stay most enjoyable.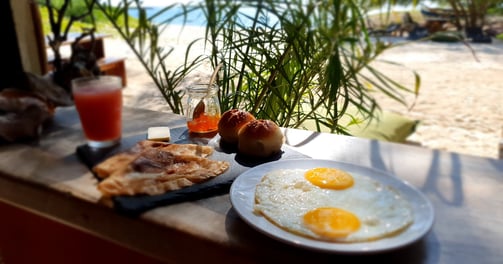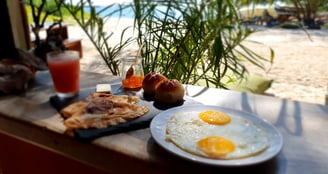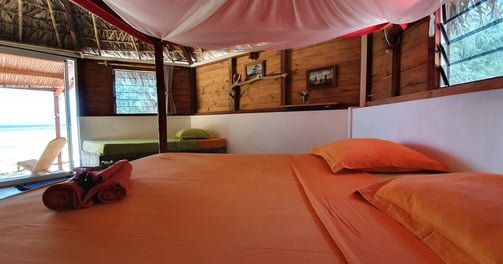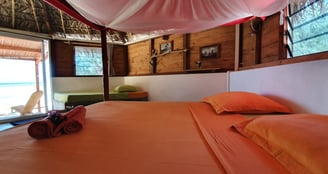 Our hotel offers a breathtaking panoramic view of Sakalava Bay in Madagascar, and our bungalows are located by the seaside, providing you with direct and privileged access to the beach.
All our desserts are homemade, made with love and passion.
Let yourself be seduced by the magnificent products of Madagascar and their incomparable flavors. Discover the culinary richness of this unique island through dishes that will tantalize your taste buds and take you on a journey.
Our establishment has a restaurant and a beach bar offering a breathtaking panoramic view of the bay. You can enjoy your meals or sip refreshing drinks while taking in this beautiful panorama.
Our location is conveniently situated, sheltered from the wind, offering several lounge spots where you can relax and enjoy the peaceful atmosphere.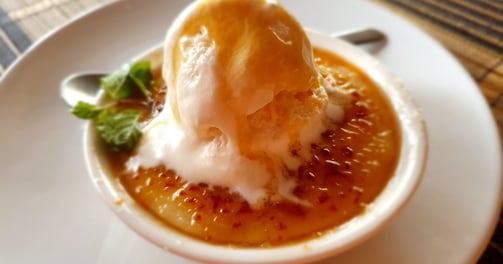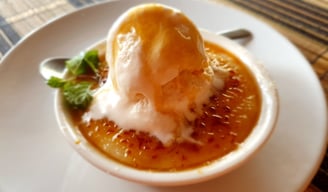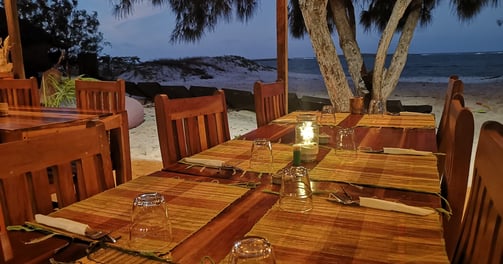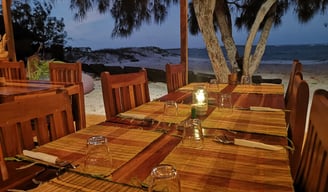 Our packages are offered with half-board or full-board options, always featuring a choice of two menus. This approach ensures a diverse selection of fresh products throughout your stay, providing you with a rich and varied culinary experience