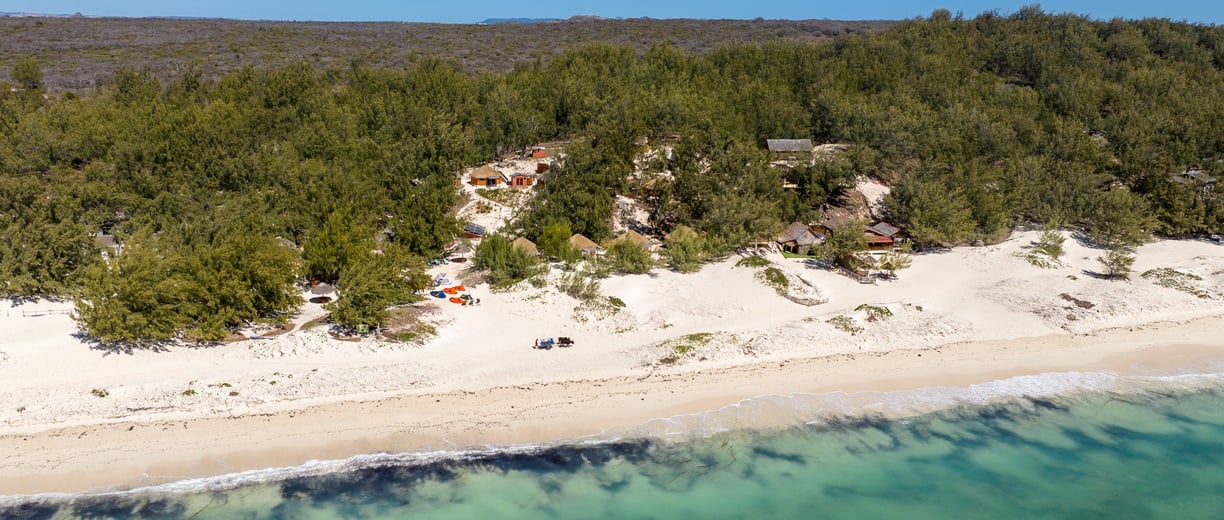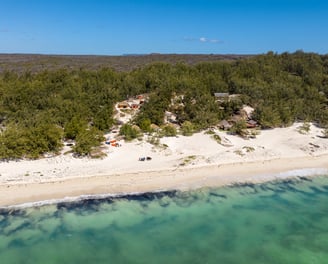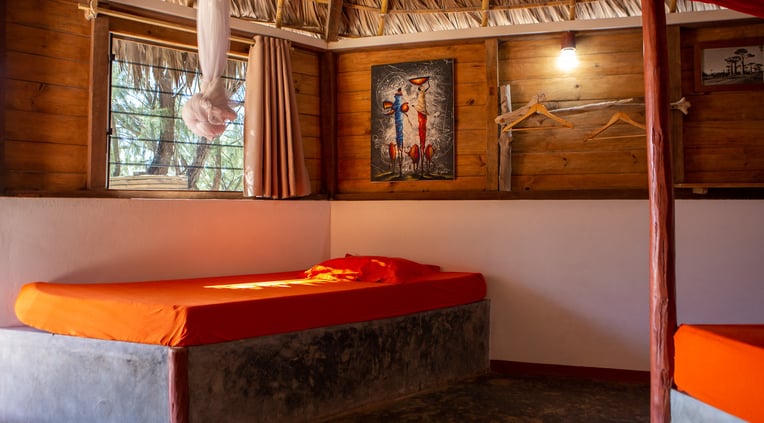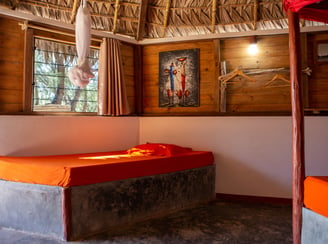 Our beachfront bungalow with panoramic view in Sakalava, Madagascar.
Welcome to our hotel in Sakalava, Madagascar, specialized in kitesurfing! Take advantage of our packages including lessons, rentals, and accommodation for a complete and convenient experience. We offer flexible options that cater to your needs and skill level. Whether you want to learn the basics of kitesurfing, improve your windsurfing skills, or explore wingfoiling, our qualified instructors will be there to guide you.
After an exhilarating day of activities, you can unwind in our comfortable accommodations and enjoy all the benefits our beachfront lodge has to offer. Come and experience unforgettable moments of kitesurfing and adventure in the stunning setting of Sakalava, Diego-Suarez. Book now for an exceptional watersport experience in Madagascar!
Located at the heart of Sakalava Bay, Ocean Lodge offers an exceptional location with stunning views and the opportunity to sail right in front of your bungalow. Whether you practice kitesurfing, windsurfing, or wingfoiling, you can enjoy lessons or rentals directly from our lodge. We provide outstanding services at attractive rates to make your stay unforgettable.
We offer bungalows for 2 people, triple occupancy, eco-family bungalows, and family bungalows with a separate small chalet for children.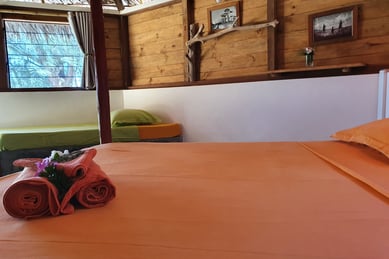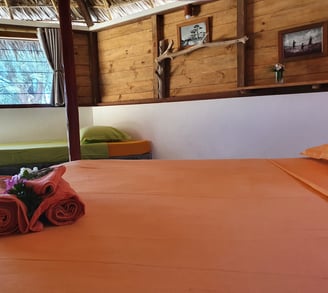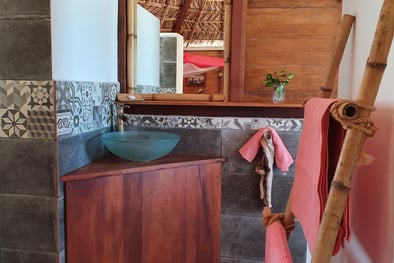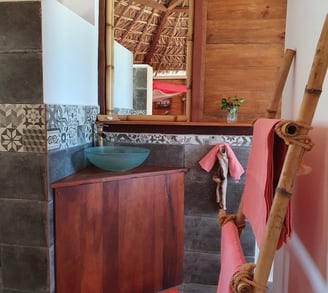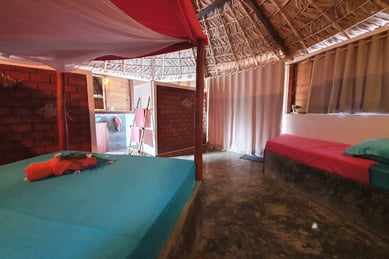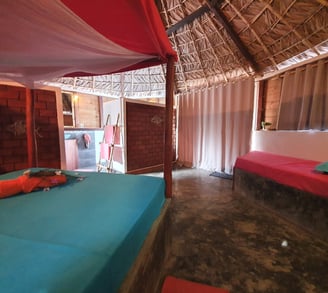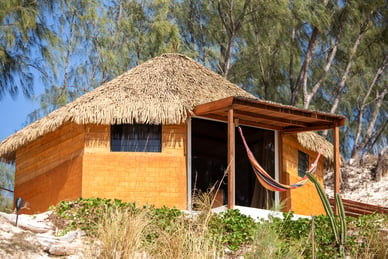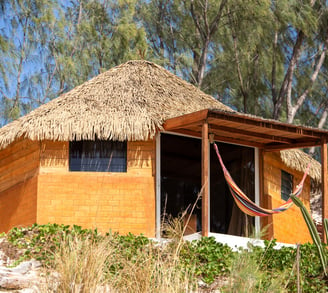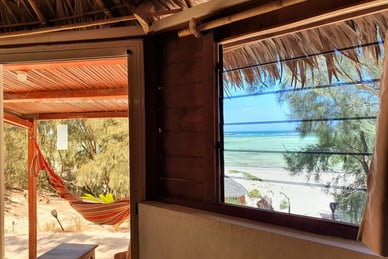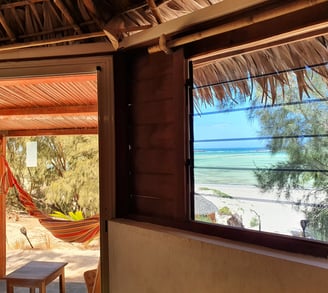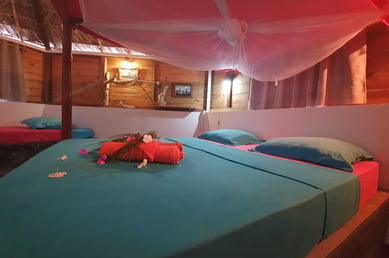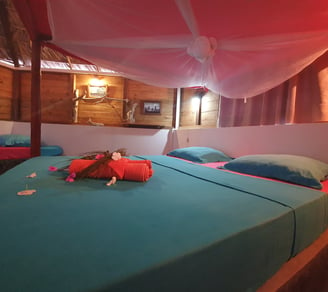 Sea-view bungalow

for 2 poeple

50€ / night

queen-size bed
A breathtaking panoramic view
Sea-view bungalow

for 3 poeple

55€ / night

queen-size bed
Sea-view bungalow

for 4 poeple

65€ / night

queen-size bed + 2 single
Sea-view bungalow +

Chalet for 5 poeple

75€ / night

queen-size bed + 3 single